In today's modern kitchens, electric stoves have become a popular choice due to their convenience, precise temperature control, and versatility. However, understanding the power consumption of electric stoves is essential for homeowners to make informed decisions about energy usage and efficiency.
In this article, we will explore the factors that affect electric stove power consumption amount and average wattage of electricity usage, and provide tips on using electric stoves efficiently to optimize energy usage and reduce electricity bills.
How Many Amps And Watts Does an Electric Stove Use?
When it comes to how much electricity electric stove use, understanding the relationship between amps and watts does an electric is crucial. Amps (amperes) measure the current flow, while watts indicate the power consumed.
Electric stoves typically require a higher amount of electrical current compared to other kitchen appliances due to their heating elements.
On average, electric stoves can use anywhere from 40 to 50 amps, with a wattage range of 8,000 to 12,000 watts. It's important to note that the specific amperage and wattage requirements per electric cooker may vary based on the stove's size, model, and features.
Understanding Watts and Power Consumption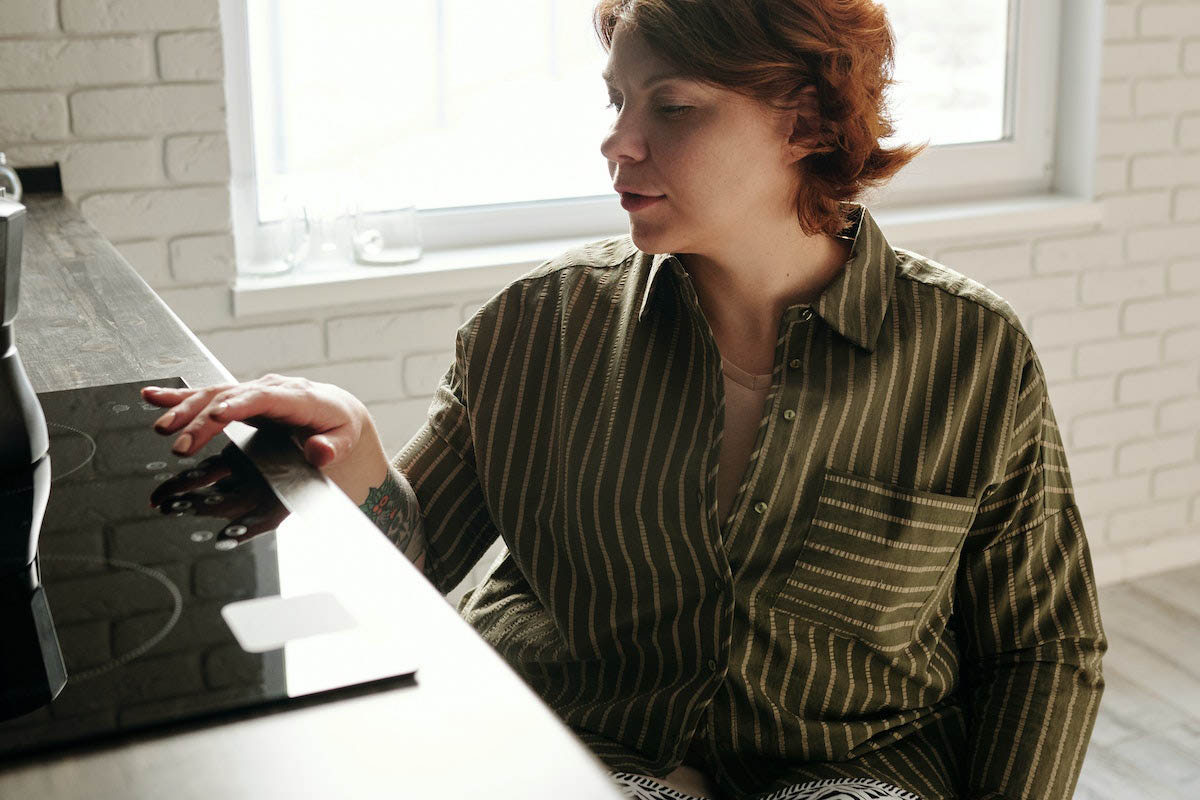 To comprehend the power consumption of electric stoves, it's essential to understand what watts represent.
Watts are a unit of measurement that indicates the rate at which electricity is used. In the context of electric stoves, watts signify the amount of power required to operate the stove's heating elements and other features during cooking. The higher the wattage, the more electricity the stove will consume.
It's important to consider the wattage when using an electric stove to better manage energy consumption and prevent overloading the electrical circuit.
Factors Affecting Power Consumption
Several factors influence the power consumption of electric ovens. One of the primary factors is the size and type of the stove. Larger stoves with more burners and additional features such as convection ovens or griddles tend to consume more power.
Additionally, the cooking duration and temperature settings also impact power usage of energy efficient stove. The higher the temperature and the longer the cooking time, the more electricity the stove will require. It's important to find a balance between the desired cooking results and energy efficiency.
Average Power Consumption of Electric Stoves
The average power consumption of electric stoves typically falls within a specific range.
On average, electric stoves consume around 8,000 to 12,000 watts during operation. However, it's important to note that actual power usage may vary depending on the stove's specific model, size, and usage patterns. Some stoves have energy-saving features that can help reduce power consumption during cooking.
Checking the manufacturer's specifications and energy efficiency ratings can provide more accurate information on a particular stove's maximum power consumption.
Energy-Efficient Electric Oven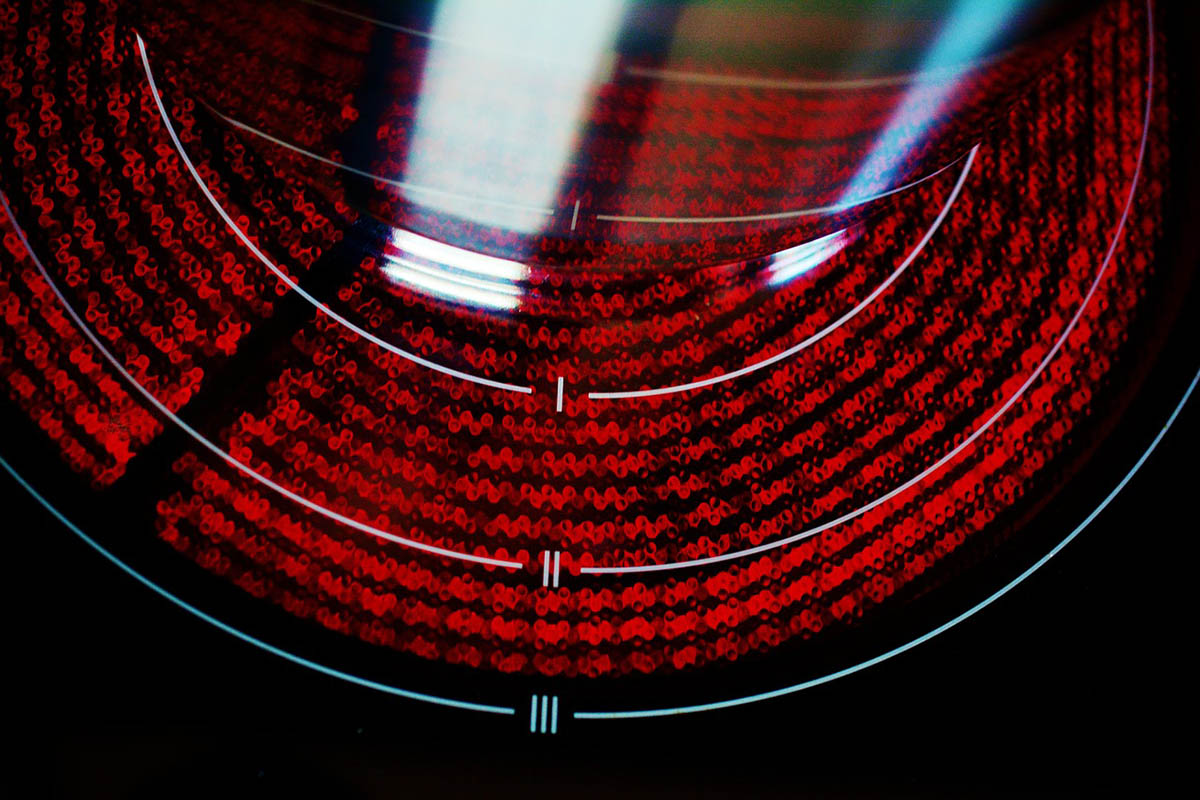 In today's environmentally conscious world, energy efficiency is a significant consideration for many homeowners.
Opting for an energy-efficient electric oven can help reduce power consumption and lower electricity bills. Look for ovens with features like efficient insulation, high-quality heating elements, and programmable settings that allow for precise temperature control.
The energy-efficient eclectic oven can maintain high heat much more effectively and distribute it evenly, reducing cooking times and overall power usage.
Calculate your Oven's Energy Consumption
Curious about how much energy your electric stove consumes during use? You can calculate its energy consumption by multiplying the wattage rating of the stove by the number of hours it is used.
For example, if your stove has a wattage rating of 10,000 watts and you use it for three hours, the total energy consumption would be 30,000 watt-hours or 30 kilowatt-hours (kWh).
Monitoring and understanding your oven's energy consumption can help you make informed decisions about energy usage and manage your electricity bills more effectively.
Tips for Using Electric Stoves Efficiently
To optimize energy usage while using electric stoves, here are some practical tips:
Preheat the

electric stovetop

only when necessary. Many recipes don't require preheating, so consider skipping this step to save energy.
Use the right-sized cookware that matches the burner size to avoid energy waste.
Keep the oven door closed as much as possible during cooking to prevent heat loss and maintain a consistent temperature.
Utilize residual heat by turning off the oven a few minutes before the cooking time is complete.
Clean the heating elements regularly. Accumulated grease or residue can decrease the stove's efficiency and increase energy consumption.
Comparing Electric Stoves to Other Stove Types
When comparing electric stoves to other stove types, such as gas or induction stoves, it's important to consider their energy consumption.
Electric stoves generally consume more power compared to gas stoves.
Gas stoves use the flame generated from natural gas or propane, which is often more cost-effective than electricity. However, it's important to note that electric stoves provide precise temperature control and are safer regarding potential gas leaks.
Induction stoves are known for their energy efficiency as they directly heat the cookware through the electromagnetic energy of induction, reducing wasted heat.
Factors That Affect the Oven's Power Consumption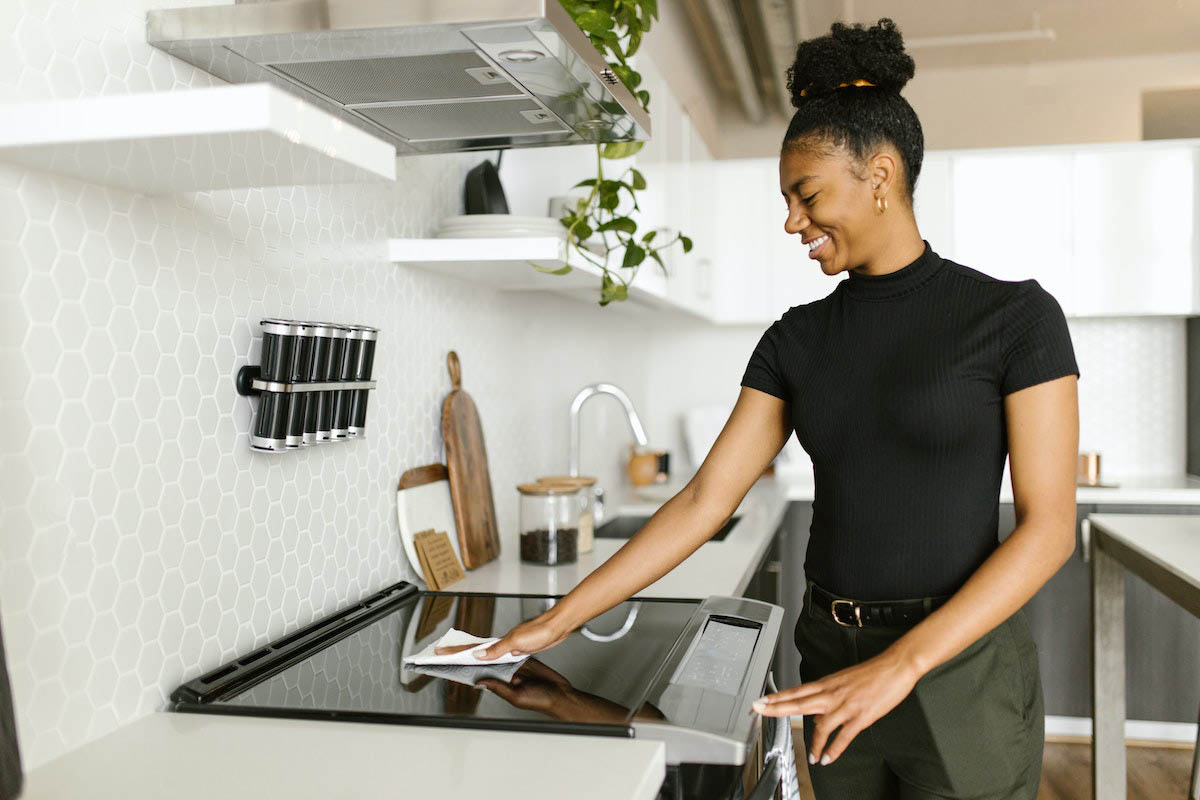 Several factors can affect an electric range or oven's power consumption:
Temperature settings: Higher temperatures require more power. Opt for lower temperatures whenever possible.
Cooking methods: Certain cooking methods, such as using a convection oven for cooking, may consume more power due to the use of fans and additional heating elements.
Oven features: Additional features like self-cleaning functions oven lights, digital displays, or built-in timers can contribute to increased power consumption. Consider their necessity and frequency of use.
Factors to Consider When Choosing an Electric Stove
When selecting an electric stove, consider the following factors for energy efficiency:
Energy efficiency rating: Look for stoves with high energy efficiency ratings to ensure optimal power usage.
Size and capacity: Choose a stove size that suits your cooking needs. Larger stoves may consume more energy if they're not utilized fully.
Insulation and sealing: Stoves with proper insulation and tight seals retain heat better, reducing energy waste.
Energy-saving features: Some models offer specific energy-saving features like programmable timers or power management options. Explore these options to maximize efficiency.
Do gas stoves last longer than electric ones?
The lifespan of a stove depends on various factors, including maintenance, usage patterns, and quality.
While gas stoves are often perceived to last longer due to their simpler design and fewer electronic components, it's not necessarily a rule.
Electric stoves can also have a long lifespan with proper care.
Regular maintenance, such as cleaning burners, checking heating elements, and addressing any issues promptly, can extend the life of both gas and electric stoves.
In Conclusion
Understanding the power consumption of electric stoves is vital for efficient energy usage and managing electricity bills.
By implementing energy-saving practices, comparing stove types, considering power consumption factors, and making informed choices when selecting an electric ovens, homeowners can optimize their cooking experience while minimizing energy waste.
Whether you prefer a gas stove or electric cooktop, maintaining your stove and using it wisely will contribute to its longevity and efficiency.